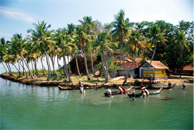 Kerala
Kerala is referred to as 'God's Own Country', and this producer of pepper and natural rubber is a go-to place for foreign tourists and tourists within the country. The state is known for it's beautiful backwaters, scenic beaches, Ayurvedic tourism and tropical greenery, making it one of the most important tourist destinations in the country.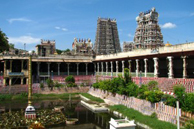 Tamil Nadu
A state which is has an amazingly rich cultural heritage Tamil Nadu is home to a blend of classical art, literature and music. Tamil Nadu is known for its meticulously architectured Dravidian temples, pilgrimage sites, beach resorts, and eight UNESCO World Heritage Sites.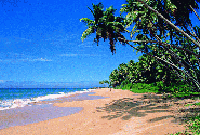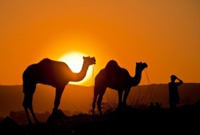 Rajasthan
A state that has an extremely rich heritage, Rajasthan, the largest state in India has attracted swarms of tourists since time immemorial. Splendid sand dunes, amazing forest cover, and strikingly beautiful synchrony of flora and fauna make tourists rush to the state for a vacation. Tiger trails, bird watching in wetlands are experiences which are sure to leave you enchanted. Home to the most beautiful palaces in the country, this state is a compulsory recommendation for all tourists.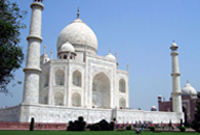 Agra
A city on the banks of river Yamuna, located in the state of Uttar Pradesh, Agra is a city popularly known for the Taj Mahal, one of the 7 wonders of the world. It is a popular tourist destination due to its splendid Mughal-era architecture, most notably seen in the Taj Mahal, The Agra Fort and Fatehpur Sikri. The city is known for amalgamation of many popular muslim cultures and art due to the long Mughal rein the city witnessed.